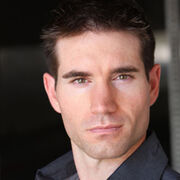 Dan Glenn played the younger version of Jackson Lucas in "Pigeon".
Glenn has played minor roles on Passions, Untold Stories of the ER, and CSI. He also appears in Hobgoblins 2 and Joshua Tree, 1951: A Portrait of James Dean, and had a regular role as TJ in the 2009 comedy series Beverlywood.
External links
Ad blocker interference detected!
Wikia is a free-to-use site that makes money from advertising. We have a modified experience for viewers using ad blockers

Wikia is not accessible if you've made further modifications. Remove the custom ad blocker rule(s) and the page will load as expected.