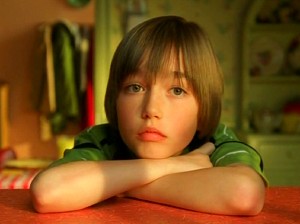 Field Cate (b. July 22, 1997) plays Ned as a young boy throughout the series.
Field Cate is a young actor, born in Vermont but raised in California, who had a role on the soap opera Passions early in his career. He has appeared in The Learning Channel's reality series Untold Stories of the ER and the FBI crime-drama Without a Trace for CBS, and plays the lead in Placebo's music video "Song to Say Goodbye."
In season 1, Field was a recurring actor. In the second season, he was made a regular.
His post Daisies career was short, consisting of a three-episode guest run on The Young and the Restless. Hopefully, he is now enjoying something like a normal life.
External links