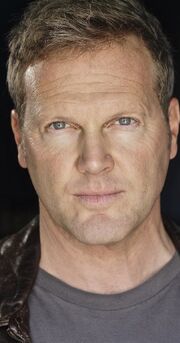 Marc Raducci plays Olive Snook's father in two vignettes, referred to as Father Snook.
One obscure credit of Raducci's is portraying American Idol Season 1 winner Kelly Clarkson's father in her music video for "Because of You".
Raducci's television credits include such soap operas as Days of Our Lives, Passions, The Young and the Restless and The Bold and the Beautiful.
External Links
Ad blocker interference detected!
Wikia is a free-to-use site that makes money from advertising. We have a modified experience for viewers using ad blockers

Wikia is not accessible if you've made further modifications. Remove the custom ad blocker rule(s) and the page will load as expected.