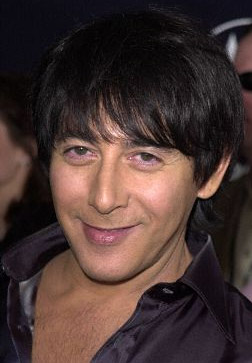 Paul Reubens (b. 1952) plays the recurring role of Oscar Vibenius. He was originally cast in the recurring role of Alfredo Aldarisio, which ended up being given to Raúl Esparza.
Reubens is an actor, writer and comedian best known for his popular character Pee-Wee Herman; Reubens has played Pee-Wee in a series of HBO specials, two movies and a Saturday morning children's show.
As to film, he has appeared in the superhero spoof Mystery Men as "The Spleen", Batman Returns, Buddy with Rene Russo and provided voices in The Nightmare Before Christmas and Doctor Dolittle. His career was interrupted by scandals, but in recent years, Reubens has appeared in guest star roles in a number of TV series, including Everybody Loves Raymond, Ally McBeal, Reno 911! and 30 Rock. He was the voice of "Golly Gopher" alongside Ellen Greene's "Dolly Gopher" in the Cartoon Network original live-action/animated TV movie, Re-animated. He was offered the opportunity to reprise the role for the spinoff Out of Jimmy's Head, but because of his busy schedule, he was replaced by Carlos Alazraqui.
Reubens has been seen as the father of Oswald Cobblepot (The Penguin) on Gotham.
External Links