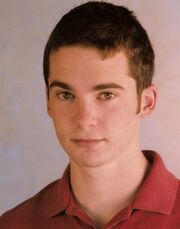 Victor Z. Isaac plays a Pie Hole delivery boy in "The Fun in Funeral", "Pigeon" and "Smell of Success".
Isaac had a recurring role on Malcolm in the Middle, and has also appeared in Everwood, Will & Grace, Buffy the Vampire Slayer and the film John Tucker Must Die. After Daisies, he appeared in Criminal Minds and The Social Network, but has no onscreen credits since 2010.
External links
Ad blocker interference detected!
Wikia is a free-to-use site that makes money from advertising. We have a modified experience for viewers using ad blockers

Wikia is not accessible if you've made further modifications. Remove the custom ad blocker rule(s) and the page will load as expected.